The Living Portrait of NYC
Multiple Dates & Times
Event Description
**LIVING PORTRAIT OF NYC HAS ENDED.**
Four different immersive rooms create unique portraits of New York life—where every borough, every neighborhood, and every individual help contribute to the city's magic and myth.
Explore a series of uniquely personal New York stories stitched together by immersive sounds, music, film, and live performances. Contribute your own story to a vast living portrait of the city. See New York—and perhaps even yourself—in a whole new way.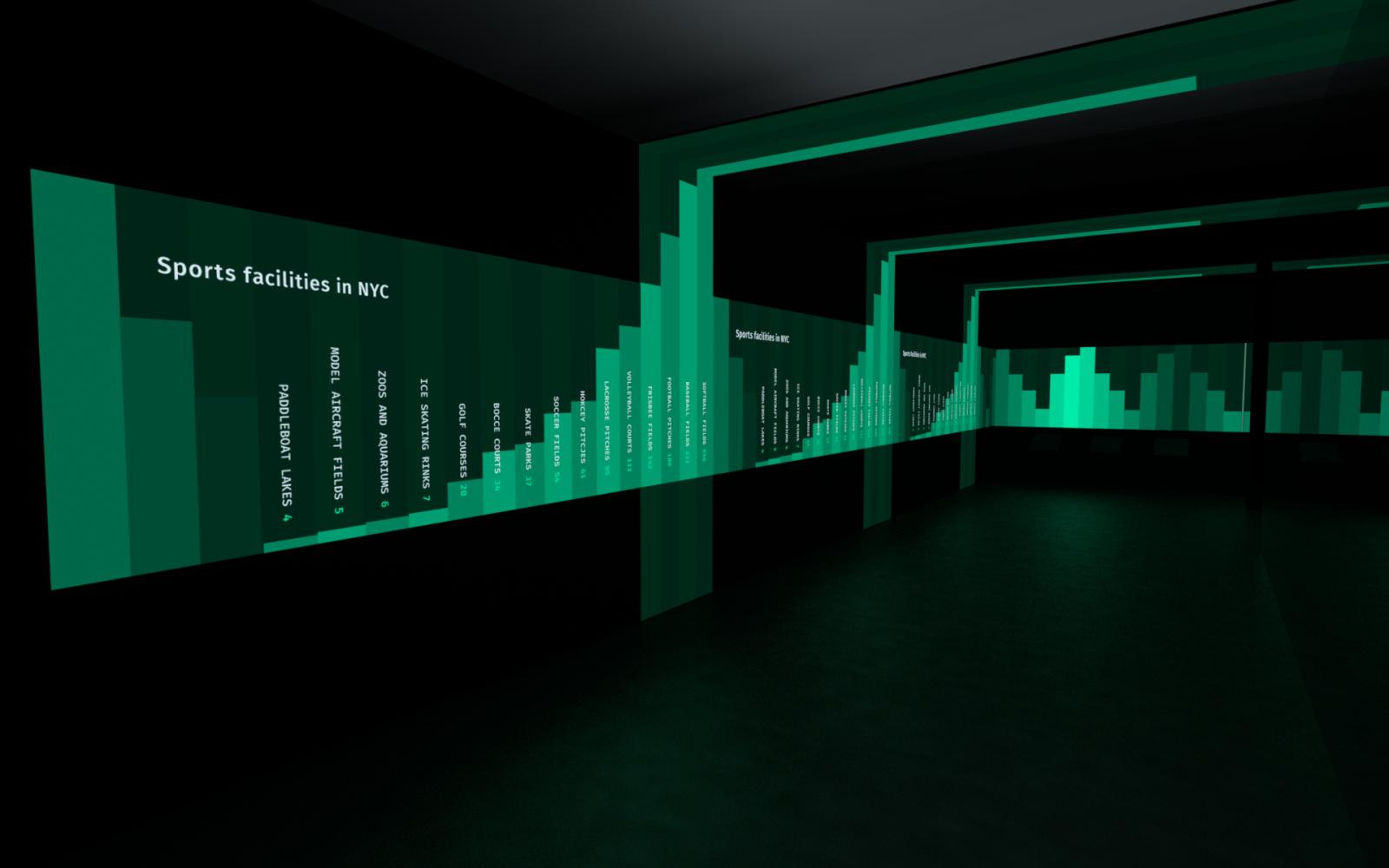 ROOM 1: An Interactive Portrait  
Consider and contribute the story of your New York journey and compare it to those of millions of others. See how your life connects, and intersects, with those who call this city home. 
ROOM 2: An Audio Portrait  
Listen to New Yorkers share intimate stories of love, life, travel, work and wonder in an immersive audioscape.
ROOM 3: A Multimedia Portrait 
Surround yourself in the chaos and solitude of the city. Experience the unique energy of the city in 24 hours, where anything and everything can happen, all at once. 
ROOM 4: A Communal Portrait  
Join the communal gallery of New Yorkers by creating and sharing your own portrait, and see where you fit in to the ever-evolving living portrait of NYC. 
---
TICKET POLICY
*If you are unable to make your original date and time, please secure new tickets. We will accommodate walk-in visits based on capacity.
OPEN FROM 12pm - 8pm*
*Last ticketed entry is 60 minutes prior to closing time for the date of your tickets.
 
RISK
The Living Portrait of NYC is an immersive and interactive experience. All guests enter the premises and participate at their own risk, and release Citizens Bank, N.A., its agents (including, but not limited to, The Ogilvy Group, LLC and RadicalMedia, LLC), the owner(s), lessor(s) and lessee(s) of any premises used for the Event, their respective parent, affiliated and subsidiary companies, agents, representatives and contractors, and each of the foregoing entities' officers, directors, employees, successors and assigns (collectively, "Releasees"), from all liability of any nature while engaging in the Event.
 
COVID-19:
The Living Portrait of NYC guests/attendees are encouraged, but not required, to wear masks during their visit. The Living Portrait of NYC will operate in compliance with applicable governmental regulations related to the coronavirus including variants thereof (collectively, "COVID-19").  All guests/attendees are reminded that COVID-19 is an extremely contagious disease that can lead to severe illness or death, and by agreeing to these terms, you assume all risks related to exposure. Do not attend or enter The Living Portrait of NYC if you do not wish to be subject to the foregoing.
PLEASE BE ADVISED THIS EVENT INCLUDES THE USE OF PROJECTION AND STROBING LIGHT EFFECTS.